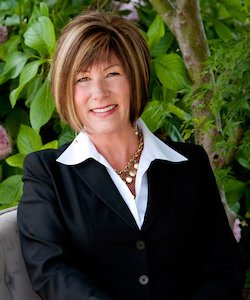 Natalie Daprile
Founding Partner
Natalie T. Daprile is a Certified Family Law Specialist and founding partner of Daprile-Bell Family Law Offices. She has dedicated her practice to family law exclusively for over two decades.
Early in her career she gained tax expertise working for the Internal Revenue Service and court room experience from the San Francisco District Attorney's Office. With the tax, business and litigation skills necessary for a dynamic family law practice, she worked at the established law firms of Hopkins & Carley, Hammer & Jacobs and Jordan & Miller throughout the 1990s.
In 1999 Ms. Daprile combined her strengths with Cheri Bell to establish Daprile-Bell Family Law Offices. Since its inception the Daprile-Bell Family Law firm has been a successful and respected family law firm serving Silicon Valley family law clients. Ms. Daprile has a welcoming, straight forward, organized and professional approach to handling cases for her clients and limits her caseload so that she and her clients can implement a gameplan in each case and have time to communicate effectively such that they are on the affirmative rather than the defensive in cases.
Ms. Daprile's unique and fresh way of evaluating cases, negotiation skills, familiarity with family law process and associations and familiarity with the latest high tech communications manifests itself in favorable results for her clients. Ms. Daprile graduated with Honors in the top 10% of her Law School Class at the University of San Francisco where she won the Moot Court Best Oral Argument. Ms. Daprile obtained a Bachelor of Science from Texas A & M University where she was actively involved and the leader in business and social groups. Ms. Daprile has guest lectured at Santa Clara University and is a Member of the Santa Clara County Bar Association and regularly attends Santa Clara County seminars, workshops and events. Ms. Daprile is married with three children. She is a voracious reader, traveler and exercise enthusiast. You can email her directly at ndaprile@daprile-bell.com.
Education
J.D., University of San Francisco
Graduated with Honors
B.S., Texas A & M University
Professional & Bar Association Memberships
Santa Clara County Bar Association