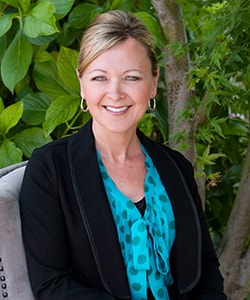 Fernanda Barbaccia
Fernanda Barbaccia has been a paralegal for over 20 years and for the majority of those years has worked exclusively in the area of family law. Mrs. Barbaccia completed her education at West Valley College and also attended courses at Santa Clara County Family Court. She has been with Daprile-Bell Family Law Offices since the firm was established in 1999.
For the first few years, Mrs. Barbaccia was the office manager and paralegal for both Ms. Daprile and Ms. Bell. As the firm has matured and grown, she has continued to be a dedicated team member. She now works primarily with Cheri A. Bell and Yselle Dominguez but assists everyone in the firm as needed. She understands how difficult dealing with family law issues can be and strives to make the process as smooth and easy as possible for our clients.
When Mrs. Barbaccia is not working, she enjoys spending time with her husband, dog Buckley, family and friends, traveling, shopping, racquetball and cooking.